The Honda Civic Type R Debuts in LA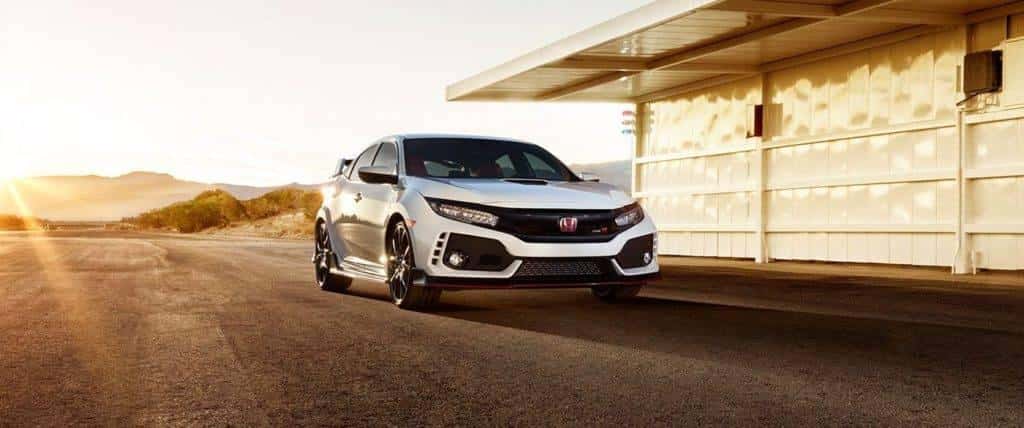 Lawrence drivers have long recognized the appeal of the Honda Civic, which boasts dependable engine power, incredible fuel economy, and an array of stellar technologies to keep connected on the road. The Honda Civic Type R just debuted in LA, and it takes all that made the Civic popular and amps it up. Read the details below so you can know what to expect then the Civic Type R arrives in the states and at Commonwealth Honda.
A New Definition of Performance
After make its grand entrance in Geneva, Honda unveiled the new Civic Type R at the 2017 AutoCon event in LA last month. After wild success in Europe, we're excited to see this hot-hatch on our streets. The Type R will build on the Civic Hatchback's strengths—engine power, interior space, technological sophistication, and stunning design—in novel ways. For example, the Type R will be powered by a 2.0L DOHC direct-injected and turbocharged i-VTEC in-line 4-cylinder engine that gets 306 hp and also ensures 295 lb-ft of torque, meaning that it will debut as the fastest and most powerful Honda ever to enter the North American market. Yet at the same time, the Type R will offer up unique styling, making it the kind of hot-hatch for which enthusiasts state-side have been waiting for years. What's more, the new Civic Type R will enter the market at affordably priced, something few performance cars can claim.
If you're anything like us, you will need more than specs and pictures to get an idea of what this car can offer; be sure to keep following our blog for the latest news on the Civic Type R.
Learn More about the Type R Today!
We know some of you just can't wait to have the keys in your hand, and we can sympathize. Until the Type R is available, we're encouraging drivers to take a look at the standard Civic Hatchback to get a feel for what a modern small car can be capable of—the Type R will be here soon. Located at 6 Commonwealth Dr in Lawrence, MA, Commonwealth Honda can be reached by telephone at (978) 965-2445 or even via this easy-to-complete online form, and we're ready for your questions.