How Does the Honda Civic Handle Snow?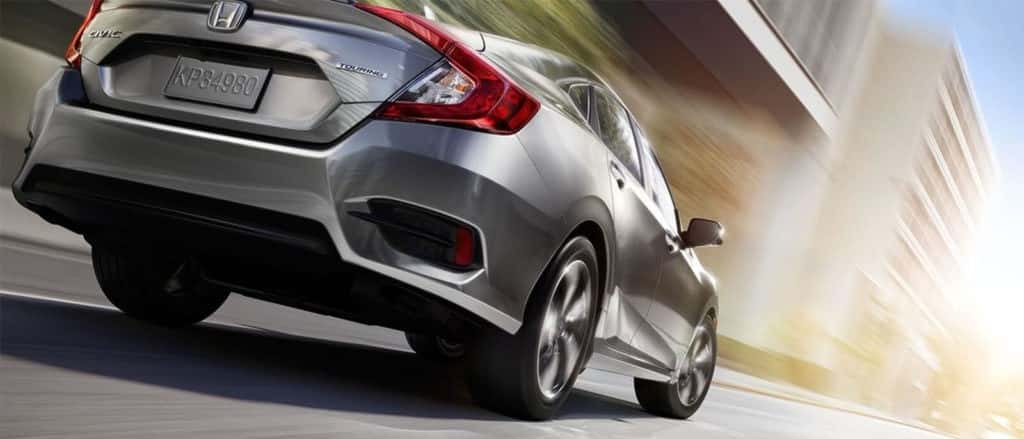 As any New England driver knows, winters here can be brutal—and dangerous. How many times have you been caught in one of those harrowing blizzards on the interstate, when traffic moves to a crawl and you're just hoping to make it to next exit or roadside stop? Trust us—we know the feeling. That's one of the reasons we're attracted to the Honda Civic, which offers a number of safety systems designed to help you keep in control of your vehicle. On top of the technology, though, we recommend having your tires thoroughly inspected before winter arrives – and consider a set of snow tires designed for improved traction.
The Importance of Snow Tires
It's true that all of your safety systems are going to be important when you're out on the road in the winter, but even the most advanced safety tech can't make up for an inattentive driver or poor tires. You need to do all you can, and you should start thinking about winter driving conditions as we head into fall. While you should certainly stop by our service center for a check-up before winter hits, what really matters are your tires.
All-season tires are general, all-purpose tires that should do fine in the winter, but if your treads are getting low or you just want some added protection, it's nice to have a set of winter tires you can switch to. Ideally, you're driving with snow tires, which feature tread block patterns that can grip the road through slush, ices, and snow. You also need to make sure that these tires are made of the right sort of material—something sturdy enough to withstand wear and tear but malleable enough to give you the most traction possible.
Find Tires at Commonwealth Honda
At Commonwealth Honda, we can work with you to outfit your Honda with the right tires for any season, finding a solution that fits your needs and your budget. We have a number of options, so it's likely we'll be able to find something that allows you to check off the boxes on your winter safety checklist, and enable you to stay safe on the road. Give your Civic performance some help with added traction in the winter; contact us today to learn more about your tire options or to schedule a test drive of a Civic.