Interior Features of the 2017 Honda Fit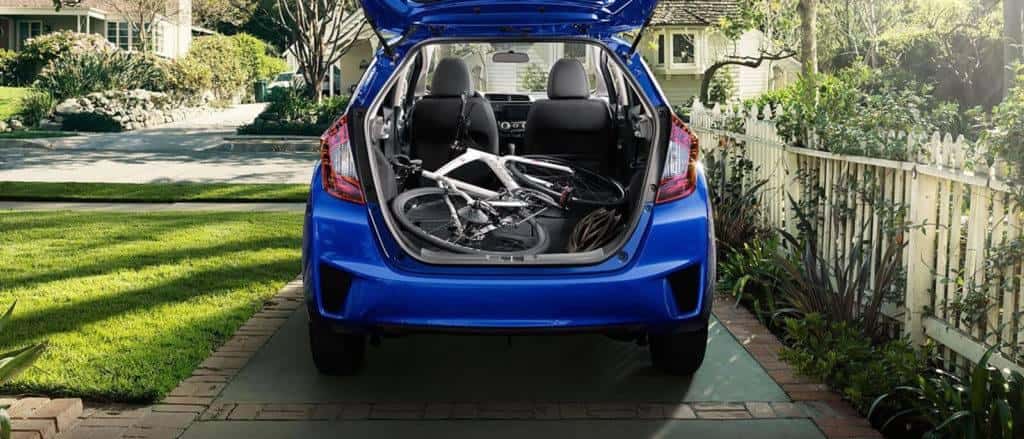 Combining technology, comfort, and spaciousness, the new 2017 Honda Fit interior provides drivers with the complete recipe for a comfortable drive. Not only can Salem and Haverhill drivers look forward to an ample amount of room for passengers and abundant volume for cargo, but the Fit also features tremendous versatility and a range of other amenities, too. Be sure to stop by Commonwealth Honda soon to try the new Fit out for yourself, but not before reading on for a quick summary of all the most exciting new interior features in this vehicle
Practical and Spacious
Most cars force a choice between practicality and comfort—not so with the Fit. Instead, you can look forward to both a lavishly designed interior and enough room to really stretch out.
Steering-Wheel Mounted Controls – With its steering-wheel-mounted controls, the Honda Fit makes sure that your drive remains as comfortable and simple as possible by allowing you to run its audio, phone, and other functions without ever taking your hands off the wheel!
Cargo Volume – The Fit also gives you either 16.6 cubic feet of cargo volume or 52.7 cubic feet, depending on the way you configure the back seats, meaning that you're going to be able to fit all the luggage and then some!
Seating – In addition to cargo room, the Fit also provides generous seating as well, making it possible to fit as many as five passengers and making the drive as comfortable as possible with 95.7 cubic feet of passenger volume.
The Magic Seat – Finally, the Fit offers up the Honda Magic Seat which provides 60/40 Split 2nd row seating and four unique configurations. In "Long Mode" the Fit lets you lower the front passenger seat in order to fit larger cargo, while its "Tall Mode" lets you fold up seat cushions from the back seat in order to make space for taller-than-normal boxes. Meanwhile, in "Refresh Mode" you can lower the front seat so that you, the driver, can lie in the back seat with your legs in the front (while the Fit is parked, of course). Finally, "Utility Mode" makes it possible for you to drop both back seats to provide maximum room for cargo.
Explore Versatility at Commonwealth Honda
If you're a Lowell or Haverhill driver looking for a car that brings together comfort, space, and lavish design, then look no further than the 2017 Honda Fit. But rather than simply listening to us prattle on about it, why don't you come on over to Commonwealth Honda and take it out for a test drive yourself? Contact us today to experience in person just how well-appointed this new Honda is. We look forward to seeing you soon at Commonwealth Honda.