Performance Features in the 2017 Honda Civic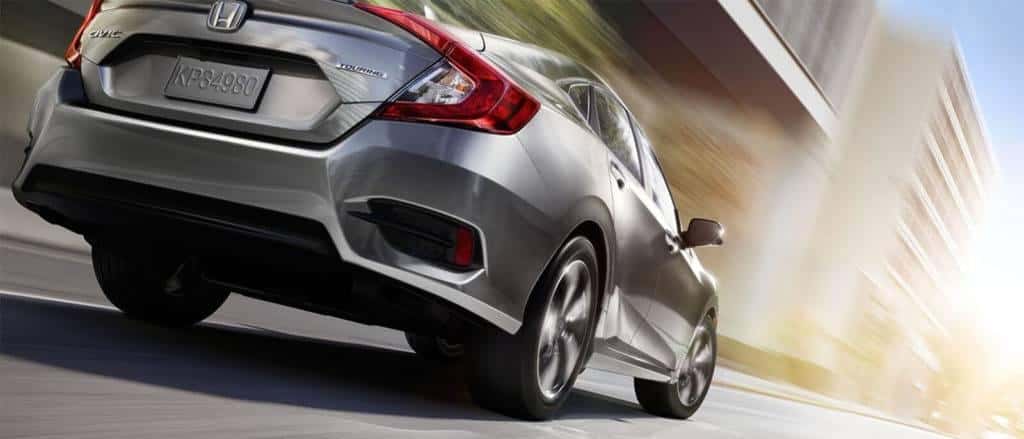 Drivers from Lowell to Haverhill and beyond are talking about the 2017 Honda Civic, which now delivers some of the most impressive performance specs and features in its class. Whether it's the Civic's standard and turbo engines, variety of transmission systems, or solid fuel economy, it's not hard to see why the Civic outperforms its rival vehicles like the Toyota Corolla. Read on to gather the details on the new Civic, and then be sure to pay Commonwealth Honda a visit to see for yourself!
Efficiency and Performance Merge in the 2017 Civic
In order to see what we mean, we think it's important to cut right to the chase: 2017 Honda Civic performance specs.
Engine Types – Whether commuting to Salem or driving around Lawrence, we think you'll be impressed by either of the Civic's engines. The standard In-Line 4-Cylinder provides 158 hp and the Turbocharged 4-Cylinder boasts 174 hp. At the same time, you'll get some stellar torque levels, with the first engine bringing 138 lb-ft and the Turbo delivering as much as 167 lb-ft with the 6-speed manual transmission.
Transmission Systems – And speaking of transmission, the Civic offers a pair of transmissions: an old-school 6-speed manual transmission system and a modern take on the automatic, a continuously variable transmission (CVT). What you can count on regardless of the system you choose, though, is superb performance and a smooth drive.
Efficiency Levels – The Civic's efficiency levels vary depending on your engine and transmission choice, but they remain some of the most efficient in its class. For instance, the 2017 Civic EX-T CVT earns an EPA-estimated 42 mpg on the highway and 32 in the city.*
Test Drive the Civic Today
Here's the last, best thing: you can take the car out for yourself and experience the 2017 Honda Civic performance firsthand. Simply contact Commonwealth Honda and we'll get you behind the wheel of a Civic in no time whatsoever. So don't delay; learn what make this new vehicle so special for yourself at Commonwealth Honda. With five trim levels and three body styles to choose from, we're confident there's a Civic waiting for you here.